Swing for Fire Safety, Tee Off to protect Scripps Ranch
We're planning on a fun day on October 7th. It's the annual
Scripps Ranch Fire Safe Council at Oaks North
in San Marcos. Join us for the highly anticipated 2023 Scripps Ranch Fire Safe Council Golf Tournament! Held at the picturesque Oaks North Golf Course in San Marcos, this event promises a day of camaraderie, fun, and fundraising for a vital cause. By participating in the tournament, you'll be supporting our ongoing efforts to educate and inform the community about wildfire safety in Scripps Ranch. Grab your foursome and get ready for a shotgun start followed by a delicious lunch and exciting awards ceremony. Every swing and putt will contribute to a safer future for our community. Don't miss this opportunity to make a difference. Join us at the 2023 Scripps Ranch Fire Safe Council Golf Tournament and help us keep Scripps Ranch safe! Click HERE for more information or
CALL KAREN AT 858-201-3711 for more information.  
20 years ago, The Cedar Fire was  burned 273,246 acres of land in San Diego County, during October and November 2003.  Scripps Ranch was devasated by this event. 20 years later we haven't forgotten, nor have the men and women of San Diego's firefighting community, and important members of San Diego Police.  We caught up with our thanks to members of San Diego Police at the 2023 Scripps Ranch 4th of July parade.  Beginning at the left, Christina Santos, SD Police. Kristi Rayder Scripps Ranch Fire Safe Council, Capt. Mike Holden SDPD, Karen Herreros Scripps Ranch Fire Safe Council. We're grateful for all of the support our community gets from first responders.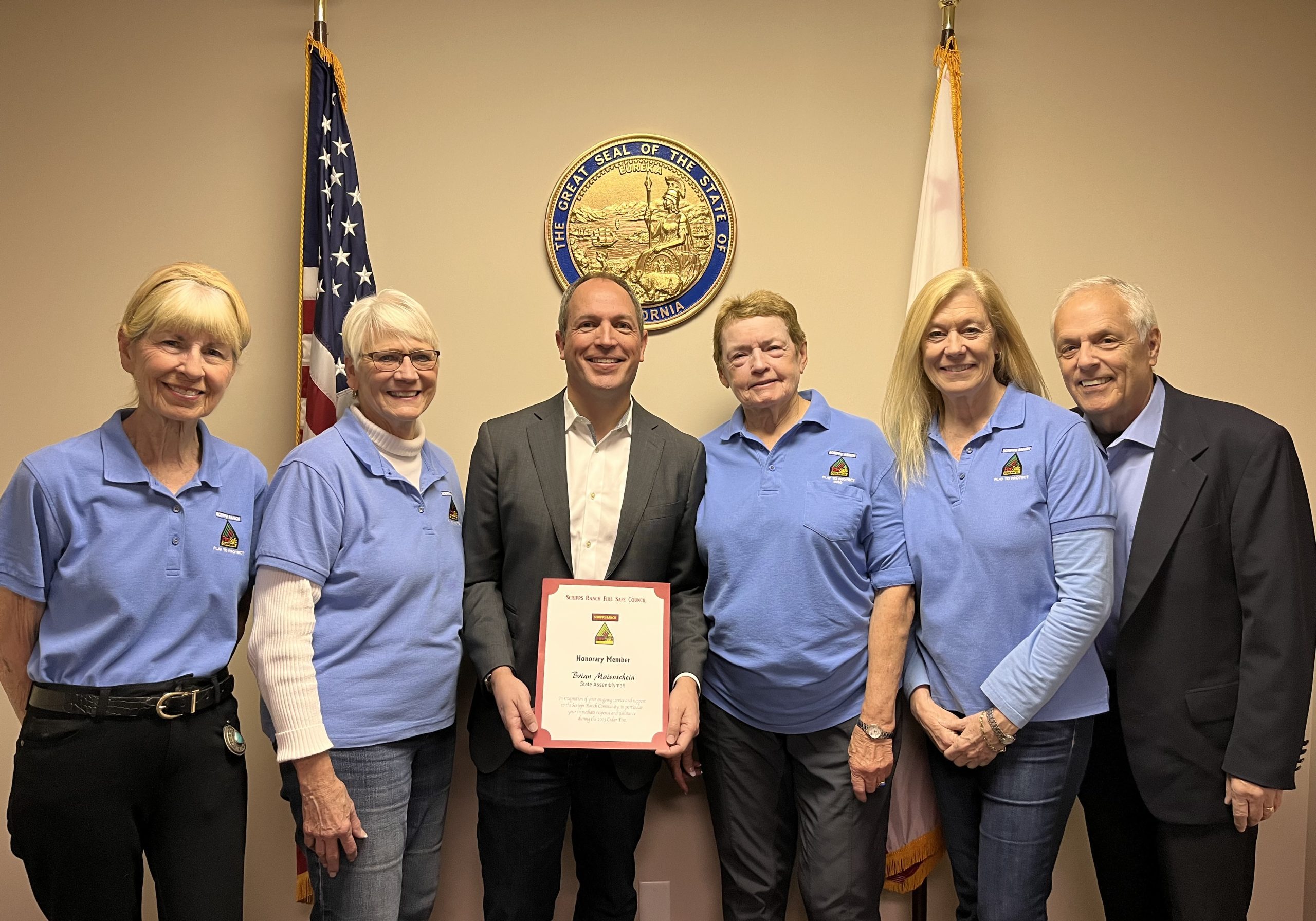 The Scripps Ranch Fire Safe Council has a new honorary member, California State Assembly Member Brian Maienschein.
In 2003 and 2007, wildfires swept through his district, including Scripps Ranch devastating homes and businesses. Maienschein walked the burned-out neighborhood streets himself before constituents were allowed to return, developing a list of homes and businesses that had been destroyed.[8] In response to the fires, Maienschein created a one-stop disaster hub for victims to support and streamline rebuilding efforts, bringing together the all the government agencies and services for those impacted by fires.[9][10] The plan and programs Maienschein created are still national models for disaster response.  We're proud to appoint him as an honorary member of The Council and we thank him for his great work in protecting Scripps Ranch.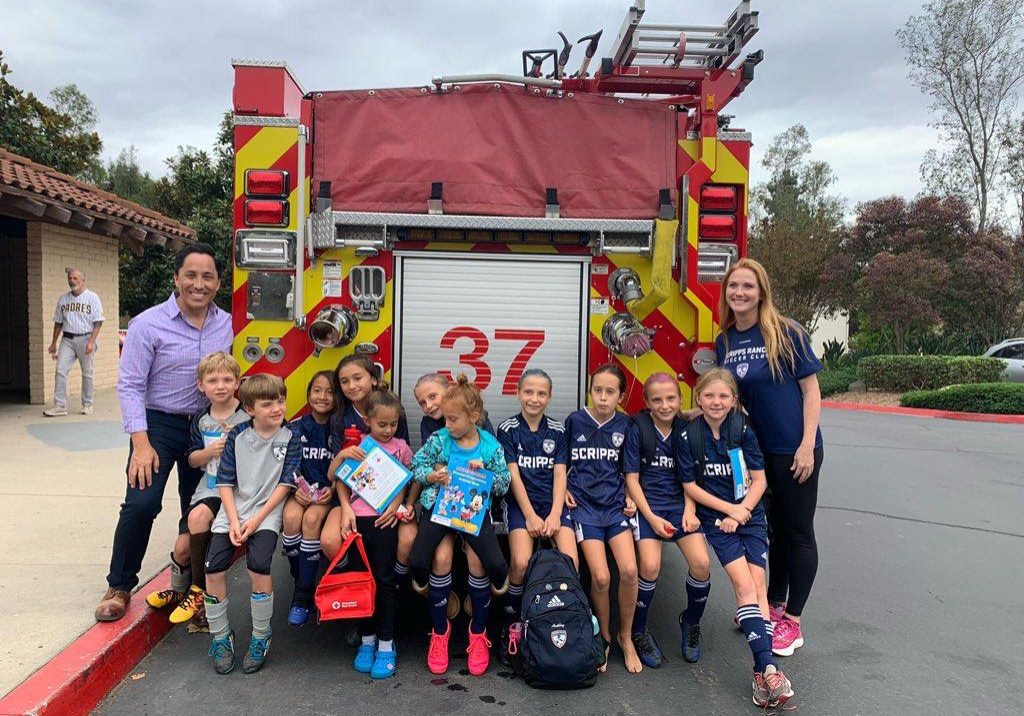 Mayor Todd Gloria joined the Scripps Ranch Fire Safe Council, State Assembly member Brian Maienschein, Fire Chief Colin Stowell and several organizations -- including SDG&E, the American Red Cross and the Burn Institute -- at Jerabek Park on Saturday (10/15) to highlight the importance of community wildfire preparedness. We also previewed for residents the $4 million dollars' worth of park improvements coming to Jerabek park thanks to state funding secured by Assemblymember Maienschein.
Fire Hazards are All Around Us